In the depth of winter I finally learned that there was in me an invincible summer.
And to cope with that summer I need to remain fit all winters. We really are in depth of winters and it might be a bit late for me to do these topics but winters haven't ended yet so it's not too late.
Today's article is focused on Beauty Must-Haves  for this season and I will tell you about 5 beauty products I find essential this winter. If you want me to do Fashion Winter Must Haves or some other category do let me know and I will do a complete series on Winter must haves. For now, let's get straight to the products.
Body Butter & Moisturizers
In winters, as the weather becomes cold, we start losing our moisture as it evaporates out from the skin, and so we need moisturizers to lock water content in the skin. Body Butters are moisturizers which contain butter in them e.g. shea butter, cocoa butter etc. If you don't know yet, I am a big lover of moisturizer and I own atleast 5-6 different moisturizers every season due to their different specialities. So, for me moisturizer isn't only one product but a couple of different products.
This winters, my favourite body moisturizer is the award-winning Righteous Body Butter by Soap & Glory. This thick body moisturizer with shea butter and aloe extract keeps your skin hydrated, velvety and radiant all day long. It glides on the skin like magic and smells divine. After showering or bathing, smooth a generous handful of The Righteous Butter onto damp skin and massage lightly until it all sinks in, and the dryness won't come near you. This product is available for $15, get it here.
My other favourite these winters is the Vaseline Intensive Care Cocoa Radiant Lotion. This one has been my must-have for the past couple of years. It is highly affordable and trust me it hydrates your skin so well that the moisture stays in place for even more than a day. Once you apply it, it brings back all the lost glow and life to your skin making it look rich and healthy. And the best thing is this can double up the function as an under makeup moisturizer or a hand cream too. It has a very delicious chocolate vanilla smell and it is an affordable alternative to any high-end amazing moisturizer. Get it here.
Vaseline Petroleum Jelly
There might be many other companies making Petroleum Jelly but Vaseline is our most trusted brand. Vaseline Petroleum Jelly is something that can be a solution to your most beauty problems in winters. You must read my 30 Life Hacks For Vaseline to learn about how Vaseline can save you from different problems and can double duty for so many other products. You can buy it here.
Hair Serum
My hair is very hard to handle, especially in winters. I usually get a haircut before winters so that it becomes easier for me to manage them but even then I need some hair serum to untangle my dry frizzy hair.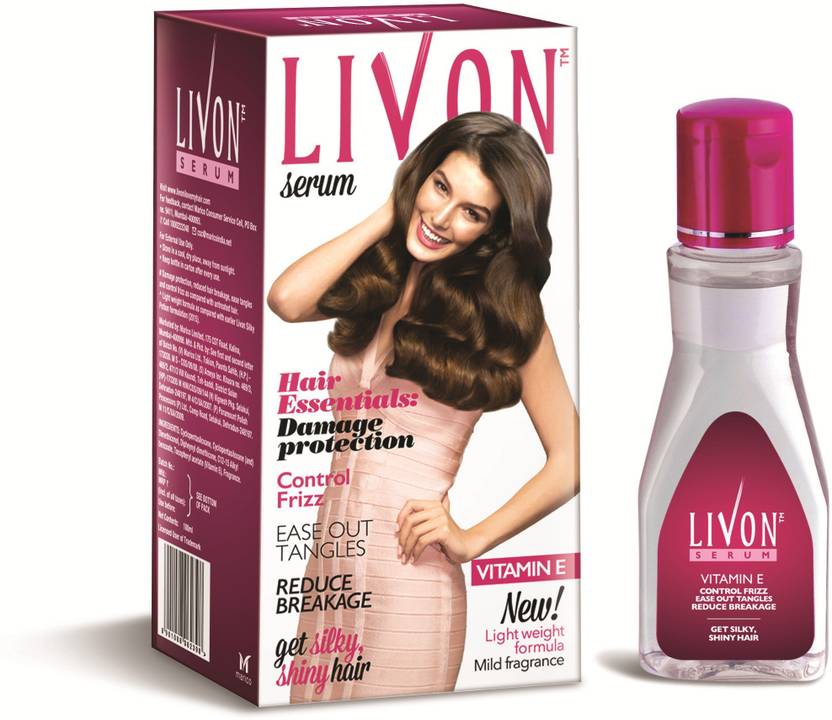 These winters Livon Silky Potion is my go-to serum. It is one of the best leave-on hair conditioner available at such an affordable price. It makes your hair 3x times smoother and glossier. Livon works as a heat protecter too, so you don't need any other product when styling your hairs. I pour a couple of drops of this product onto my hairbrush and then use the brush to untangle my hair, and this makes my hair much more manageable. This also has a perfumed smell which stays on your hair for quite some time. Although I don't like perfume in my hair, this product has so many benefits that I can ignore its fragrance. Get 100 ml of this product for $7 here.
Lip Balms
Similar to our skin, our lips are more prone to dryness and becoming chapped in winters, and lip balms help you with these. Many lip balms are available in the market and one must decide their lip balm on their preferences.  But before you select your lip balm I will highly recommend you read my article on Lip Balm Allergens.
These winters I am using  The Body Shop Born Lippy Pot Lip Balm in the flavour Raspberry. It has beeswax as the key ingredient which hydrates chapped dry lips and it also contains raspberry extracts and lanolin which provide a fruity flavour and protect your lips from getting dry. It has a mild fragrance which stays with you for a long time. It has a good colour pay off too so you don't need to put a lip colour over it. It also adds shine to the lips and keeps them moisturized for hours. Get it for $6 here.
Also I am always using Maybelline baby Lips and you can read about them here.
Face Mists
Last but not the least, are the face mists that I make sure to have in winter to prevent my face from dryness and dullness.
Usually, I opt for rose water as a face mist in winters and these winters I am obsessed with Rose Water from WB by Hemani. Rose water cools the skin, moisturizes the skin, and makes it smooth. It also helps to heal scars, cuts and wounds and freshen your face throughout the day. You can spray it over your makeup to refreshen it. Get it here for PKR 150. You can read why I love this product so much here.
Yes, so these are my 5 Beauty Winter Must Haves this season.
Do let me know what other categories you want in the Winter Must-Haves series. Also, comment below what your 5 Beauty Winter Must Haves are, I would love to know and try them out myself. Stick around for more and I shall see you soon.
Thank you so much. I really appreciate your time.